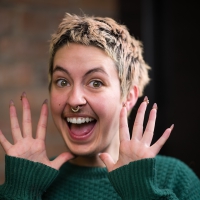 Zia (Alex) Healy
Mythic Stylist / Prince of Shears


change service provider
Zia has stepped away from hairdressing and is no longer at B-Bombshell.

We wish them the best on their journey!
If you had a scheduled appointment we will be contacting you to reschedule with a different stylist. Zia has made personalized recommendations for almost all their clients!
Zia (Alex) Healy is not accepting online bookings at this time.

Please phone to book an appointment. Thank you.
Cancellation Policy
Due to Covid-19 we are currently waiving our cancellation policy until further notice. If you need to change or cancel your appointment please get in touch by phone, email or social media. Please refer to our website for further details.
Thank you from the Team at B-Bombshell Salon
info@bbombshellsalon.com
604-544-0199