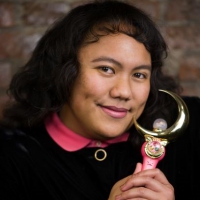 Jashper Paras
Legendary Stylist / Sailor Guardian of Beauty + Good Hair Days


change service provider
To ensure the safety of our staff and clients we are following strict measures that adhere to the Provincial Health Authorities and Worksafe BC requirements. To help us with this we have some new protocols in place for everyone:
***If you are showing symptoms of sickness of any kind you will not be permitted to enter the salon and will have to reschedule your service. Safety is our highest priority***
To Book:
- If you would like to make an appointment, please call us at 604-544-0199, email us at info@bbombshellsalon.com or send us a message via Facebook. We are also doing online booking, but please ensure your phone number is there for contact tracing!
- If you only need Retail products, please contact us and we will put an order together for you to pick up at the salon before you arrive
When you arrive:
- Please come alone! If you need assistance and must bring someone with you, please inform the reception staff and discuss your needs before arriving at the salon
- We will be keeping the door locked, once you arrive please wait at the designated area and a member of the reception team will greet you to enter and help you through the next steps
- We require all clients to wear a mask while they receive a service. We encourage you to bring your own from home for comfort, but we will provide masks for you if you don't have one.
- Hand sanitizer must be used upon entry
Thank you everyone for your encouragement, patience and support through this time as it's been a crazy time for us! If you have any questions, please contact us at 604-544-0199 or email us at info@bbombshellsalon.com
We can't wait to see you!
Cancellation Policy
Due to Covid-19 we are currently waiving our cancellation policy until further notice. If you need to change or cancel your appointment please get in touch by phone, email or social media. Please refer to our website for further details.
Thank you from the Team at B-Bombshell Salon
info@bbombshellsalon.com
604-544-0199