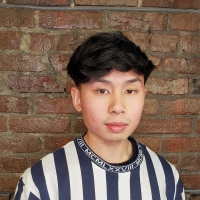 Don Chen
Barber / Apprentice


change service provider
Dongyuan is our salon apprentice!
He is currently only accepting clients for:
-Barber Cuts
-Short Cuts
-Kid's Cuts
-Blowouts
These services are offered at a reduced rate, as he requires more time and practice than our more senior stylists.
If you have a certain service in mind that is not currently listed, please call to arrange an appointment.
Cancellation Policy
If you are unable to come to your scheduled appointment we require a minimum of 24 hours notice; 10% of the service price will be added to your next appointment if you cancel within 24 hours.
If you have an appointment and do not show up without contacting us to cancel or reschedule, the full amount of the missed service will be added to your next appointment.
Thank you for your support,
The B-Bombshell Team